Monitoring that understands business
Monitors all your data. Fully autonomous. Detects first.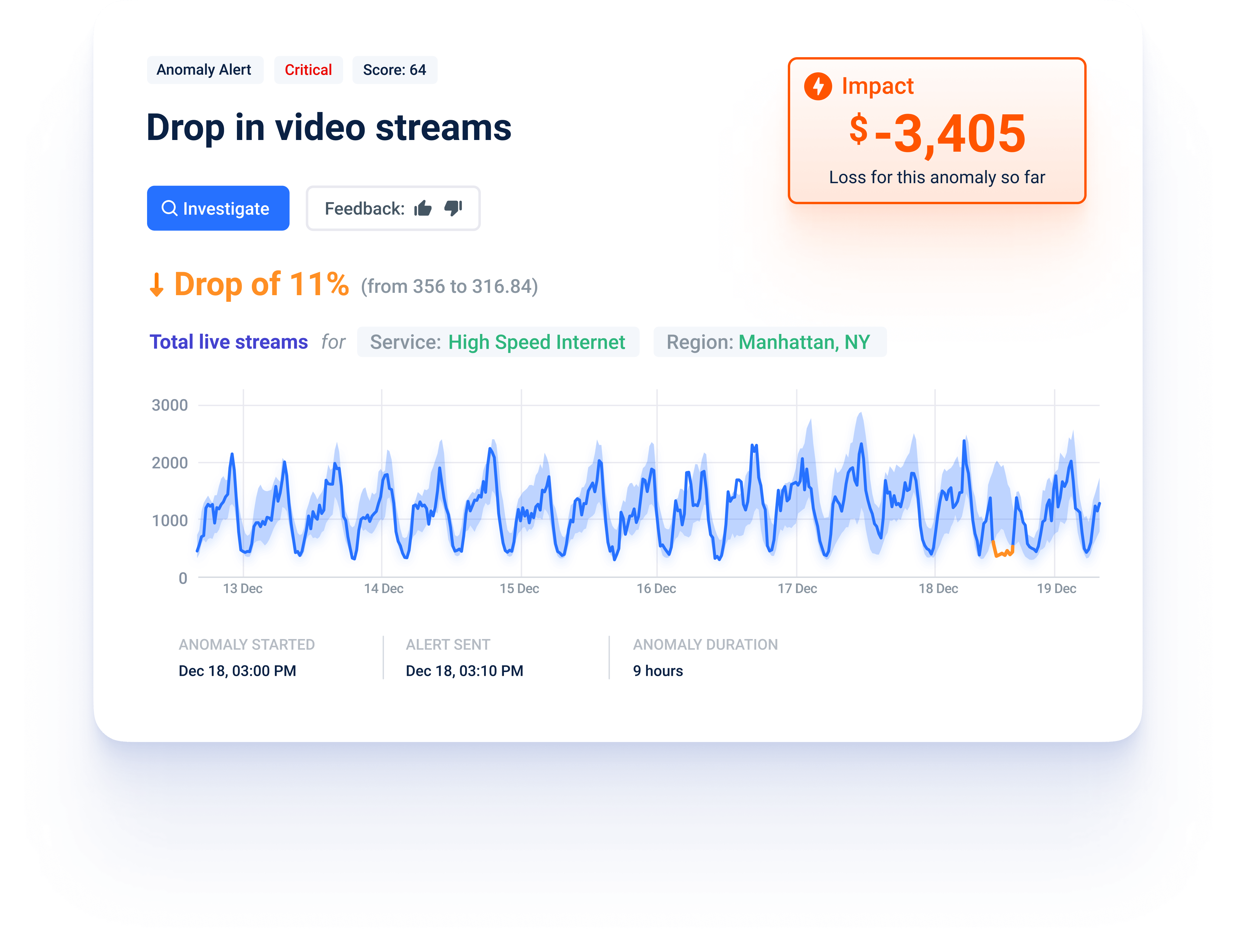 Customer Experience Monitoring
Find and fix incidents before they impact your users to drive improved conversions, customer experience, retention and revenues
Keep tabs on billions of daily events across all network types and layers to identify service and network degradations in real-time.
Protect your revenue by monitoring all your revenue streams to surface potential issues and opportunities in real-time
Keep tabs on billions of daily events across all your 3rd party technology providers to immediately surface critical issues that impact business operations
Complete high-definition coverage, in real time
Anodot is an advanced AI platform, built from the ground up to monitor, analyze and correlate 100% of company data in real-time, dramatically enhancing the performance and reliability of your business.
Fastest incident detection and correlation
Detect anomalies across the business 15X faster. Cut incident-related costs by 70%. Anodot's patented inference engine lets you know what is happening, where and why as soon as possible, for lightning-fast resolution.
Tips & Notes
I haven't personally reviewed all these or used them but have gotten good recommendations and seen analyst reports (eg Gartner)
Alternatives