FINALLY BRINGS BACK YOUR ORGANIC SEARCH KEYWORDS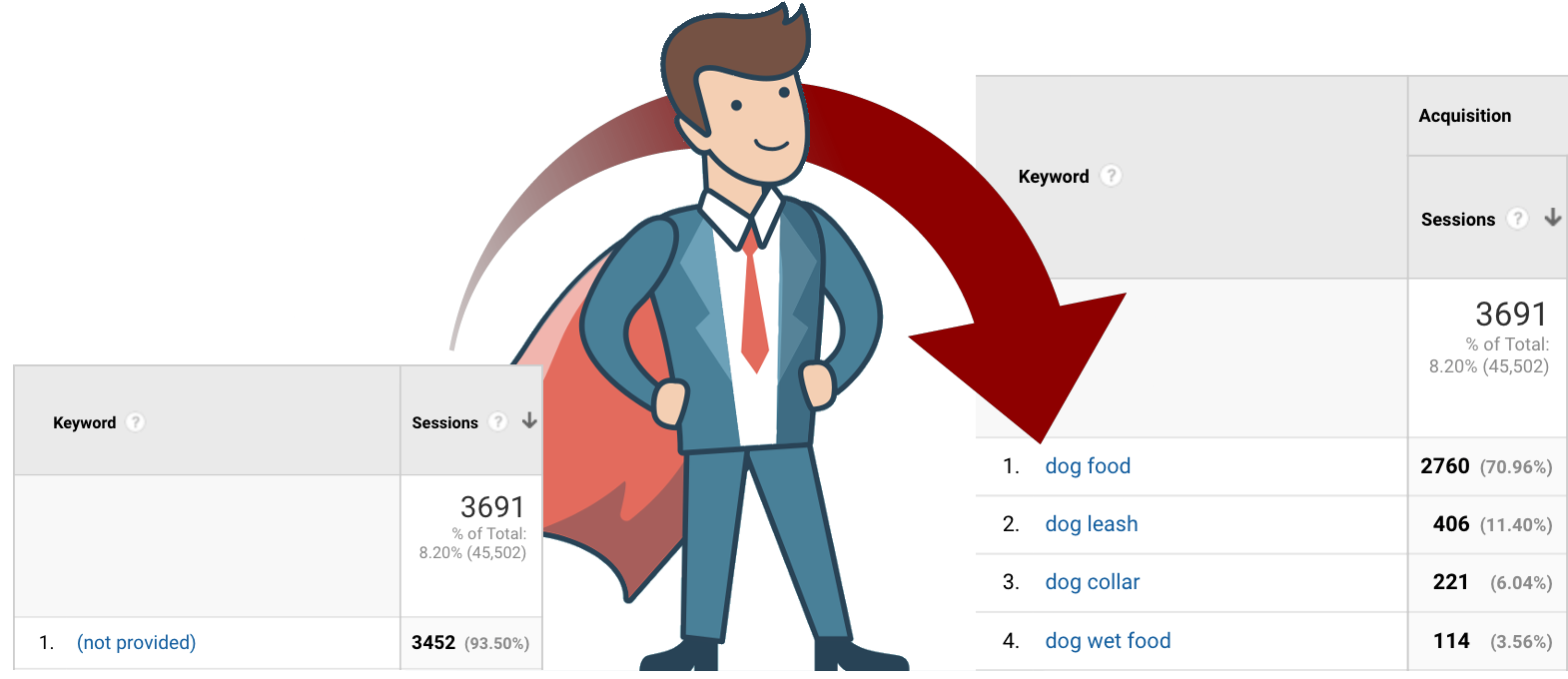 HOW DOES THE KEYWORD HERO DO IT?
Keyword Hero puts together nine different sources of data, including your Google Analytics and Search Console data via Google certified API access, to get a sound data basis for analysis.
Massive parallel, cloud based Artificial Intelligence / Machine Learning algorithms statistically match search phrases to your sessions and cluster them.
Keyword Hero uploads the data back to a new Google Analytics property, allowing you to analyse your new data set in a familiar setting without interfering with your original data
TRY KEYWORD HERO FOR FREE – ATTRACTIVE MONTHLY PLANS ACCORDING TO YOUR NEEDS
90 DAYS FREE TRIAL OF ANY OF THE PLANS – NO COST, NO RISK EVERY PLAN CAN BE CANCELED AT ANY TIME!