Your audience is on Twitter, and they're listening.
Twitter is an open service that's home to a world of diverse people, perspectives, ideas, and information.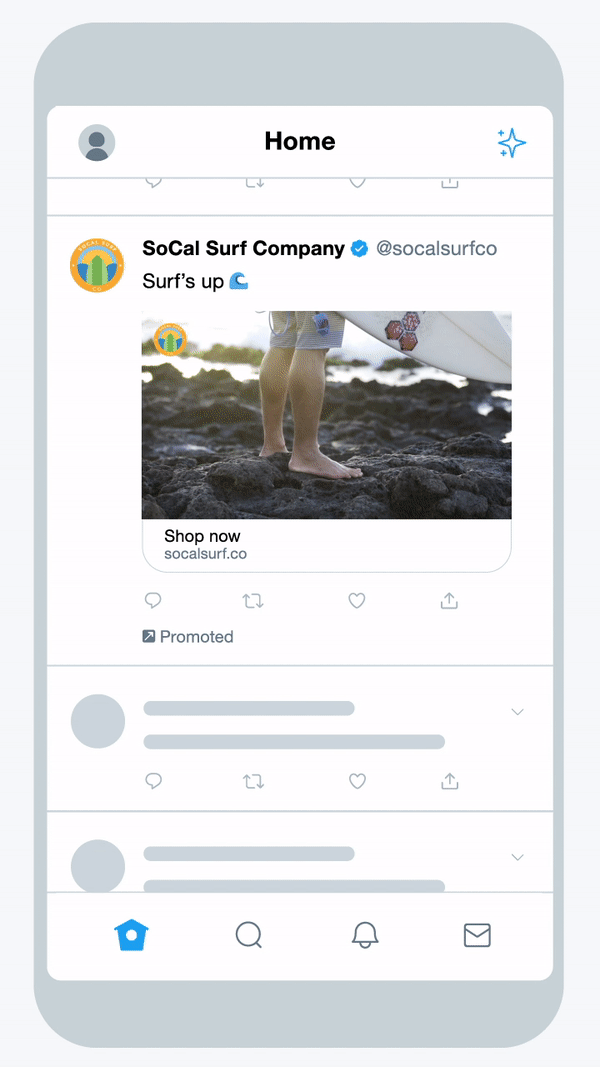 Advertising solutions to fit your goals
From getting more followers to driving conversions, Twitter can help you grow your business.
Broadcast your message to the largest audience possible.
Drive higher brand recall and awareness with show-stopping visual content.
Grow your following and build a community to amplify your message – on and off Twitter.
We serve the public conversation.
It matters to us that people have a free and safe space to talk. That's why we're constantly improving our rules and processes, technology and tools.
We're not perfect — that's why we listen to you, the people on Twitter. It's also why we work to be as transparent as possible.