Create custom landing pages with Unbounce—no coding required.
Get the highest-converting campaigns possible with Unbounce Conversion Intelligence™, and our latest AI feature, Smart Traffic.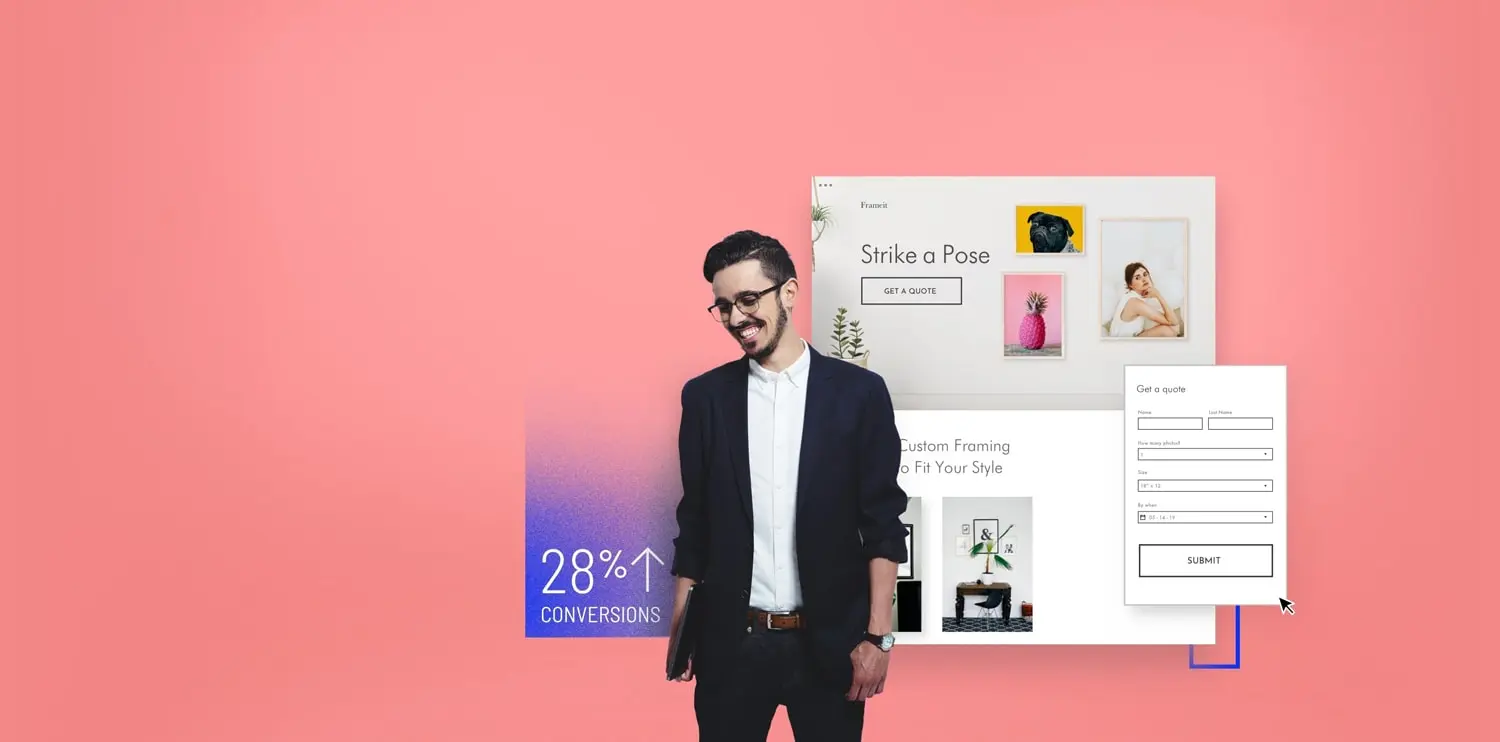 The #1 Landing Page Platform for 15,000+ Brands
Design Beautiful Landing Pages That Convert More
The secret's out. While websites are great for information and exploration, they're duds at turning traffic into revenue. With Unbounce, you can create and optimize dedicated landing pages that prompt your visitors with one focused goal instead of leaving them to wander a site full of distractions.
Build Any Page on Your Own
With our easy drag-and-drop builder and all-you-can-eat buffet of 100+ landing page templates, you can bring any campaign vision to life in a fraction of the time it would take with a developer.
Create the Exact Page You Want
Design pages that look and act 100% the way you want them to. Customizable templates with optional JavaScript and CSS put looks and functionality in your hands, for both desktop and mobile.
Continually Grow Your ROI
Get built-in AI conversion power with Smart Traffic and the ability to A/B test your pages to see exactly what's working. Experiment with messaging, design, and forms to validate what makes more visitors convert more often.
Tips & Notes
Carrd is great for free or low-cost single-page sites. Unbounce is a robust landing page development tool.
Alternatives